'Castle lord's feast'
Feast like they did in medieval times.
At the 'Castle lord's feast' you get to enjoy a culinary and an adventure-packed highlight alike. Upon advance notice, the head chef serves all sorts of delicious foods and beverages, in keeping with the style of the era. The 'Castle lord's feast' with its "simple" ceremony comprises the collection of hand torches, an order of courses, hand washing and a reading of the table manners and is provided for ten or more people.

As part of an "extended" 'Castle lord's feast', there is the chance to enjoy this sophisticated meal with performers and musicians dressed in the garb and using the instruments of that period. Our performers whisk guests off on an entertaining journey back into times past, playing atmospheric music, with medieval games and with a few pranks, making the 'Castle lord's feast' an unforgettable experience.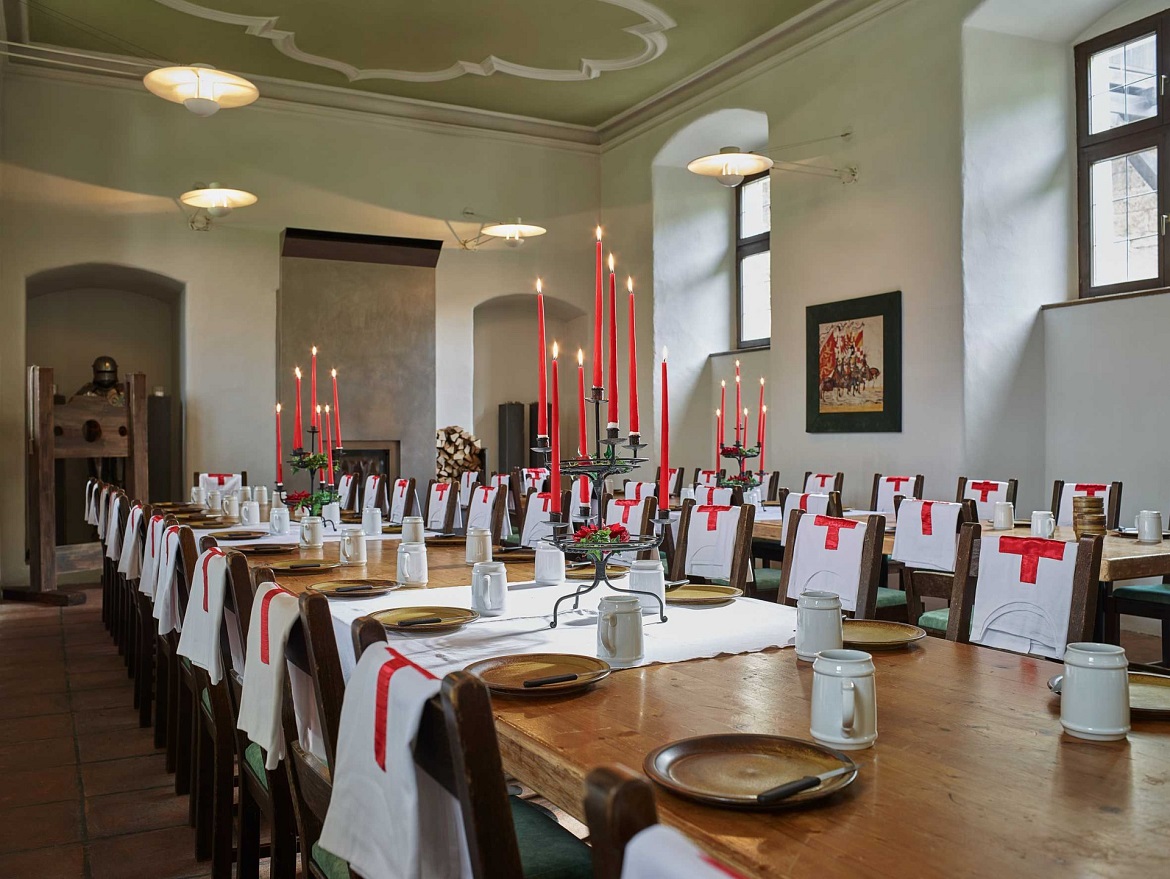 Prices 'Castle lord's feast'
simple ceremony
advanced ceremony - with music and games
// 10 persons and more

guidance from main entrance with lights
6-course-menue

price per person EUR 39,50
// 10 to 34 persons: € 396,00

plus € 39,50 per person for the menue
plus € 168,00 for artists


// more than 35 persons: € 13,60 per person
zzgl. € 39,50 per person for the menue
zzgl. € 168,00 for artists
all prices exclusive beverages, inclusive all taxes / 2017